History of Honiton Market
There has been a market recorded in Honiton since before the reign of King John (1199-1216) however the Royal Charter, granting the rights for a weekly market, were bestowed to the town in 1257, by Henry III.

In addition to the Tuesday and Thursday, Saturday's market was originally held on a Sunday and only later changed to as we know it today.

For centuries Honiton market was primarily for the sale of livestock and farm produce at its height being one of the busiest and most well known markets in Christendom! So famous in fact that it has even been mentioned in popular literature for Horace Smith's character 'Lady Crockatt' was so refined she would buy "no fish except out of Honiton market"!
Honiton Charter Day
'Honiton Charter Day' has been celebrated in the town annually since 2007, which marked the 750th anniversary of the granting of the charter.
Organised under this Charter, it is a day for local charities and groups to raise funds and awareness of their good work; a tradition and relationship going back generations.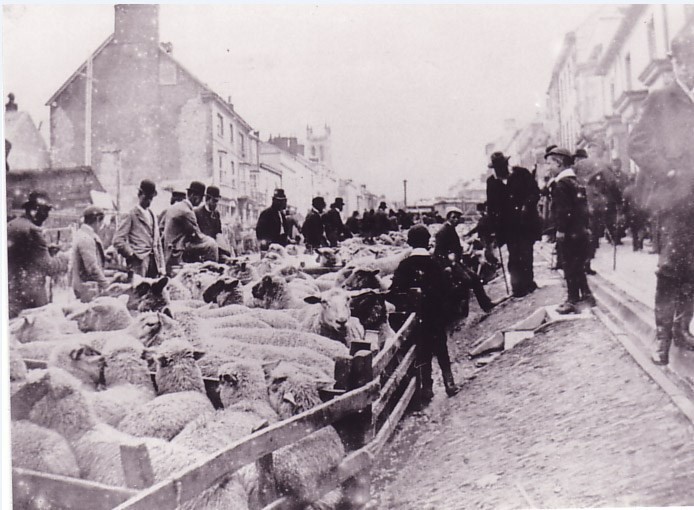 Penned sheep at Honiton market (circa 1900.)
The Committee
Honiton Charter Day Committee is made up primarily of representatives of Honiton Town Council, Honiton Lions, Honiton Chamber of Commerce as well as members of the general public. We are a small group of volunteers who operate on a small, annual grant from the Town Council. Formed back in 2007 we meet monthly at the Beehive and are always happy to welcome new members or interested parties.
Our present chairman is Terry Darrant.